Выбрать халал гида из лучших подкастов для сообщества БАМЭ
26 ноября 2018 г.
Podcasts are really where it's all at right now and we appreciate that all of the choice can make picking one a pretty hard task.
It's no surprise there's a rising popularity towards podcasts as a source of entertainment and eye-opening knowledge. Deep discussions and gripping debates tackling serious topics and the taboo, are taking place and we get to listen!
With the current explosion of political changes in post-Brexit, a hunger to understand what's going on increases, as we all know: with great changes, comes greater results. But who deos it all affect the most in the UK. That's right, the BAME communities. And who best to hear it from than the BAME creatives themselves?
They're out there and need to be heard!
To help you out, here's Halal Guide's list to the best podcasts you should be listening to on Apple Podcasts, Spotify or your favourite podcast app to understand the BAME community a lot better!
The Groupchat Podcast
This podcast is hosted by a lad known as Ruku. His progress and journeys have been open on his social media platform since the beginning. He would share his life after university struggles and achievements, which was mainly regarding the lows of job hunting after graduating which many POC related to- mentally and physically.
Let's just say, he has successfully established a loyal Twitter family who love to share his happiness and experiences.
The purpose of the Podcast is to show that "there are no restrictions to what career paths we can take and to inform and inspire while doing so."
What makes his podcasts so intriguing is the balance he keeps of Islamic reminders while advising on worldly struggles as young person. He also regularly features other young people and influencers from different career paths and sectors to provide a variety of perspectives and deep insights to fields of works many are inspiring to get in to.
Soundcloud: https://soundcloud.com/the-groupchatpodcast
Twitter: @WeAreGCPodcast
Book of Zu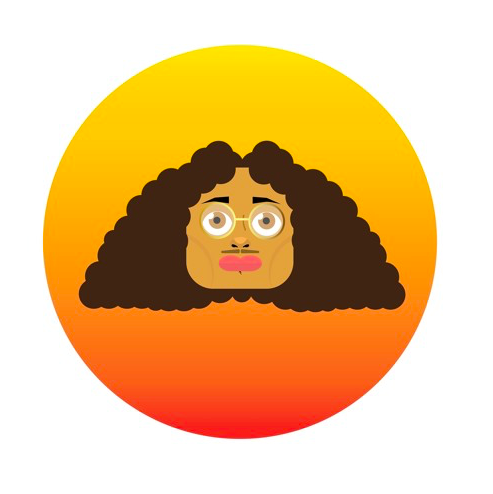 An articulate and talented host who started his podcast series after being approached for advices.
It's his ability to keep the listeners engaged with his fantastic humour that really makes the impact through his podcasts.
He is an African Arab who addresses numerous issues concerning the minor societies such as, the communication gap between first generation immigrant parents and their second-generation children. He also discusses mental health and emotional unavailability and composes them as chapters for a book, 'Colourism and Anti - Blackness in the Maghrebi Community', 'Misogyny and Sexism in the Muslim Community' and 'Do you see me?'. It's fascinating as his podcasts has brought a diverse group of listeners together, uniting young people from all different backgrounds, mostly BAME, who relate suffering from certain stigmas and racism which sparked discussions and debates across Twitter.
Go laugh and listen!
Soundcloud:https://soundcloud.com/bookofzu
Twitter: @ghetto004
I Think She's Offside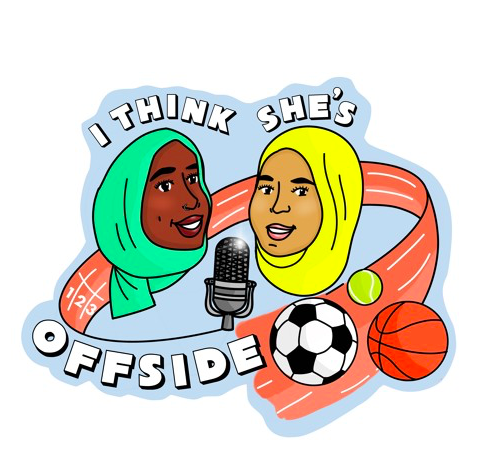 Exhausted by the men overtaking everything related to sports, the inspiring pair - Lipa and Fadumo have 'flipped the script' and launched the podcast to talk all things sports! They are both, Muslim, hijabi and colored females who share their passion of football together and feature special guests such as the Olympic legend, Christine Ohuruogu making it extremely exclusive,while exploring their own interesting journeys and thoughts on the latest news regarding football and world cups.
They prove that Muslim girls can be anything and there are no limit to their goals! (no pun intended)
Truly admirable!
Soundcloud:https://soundcloud.com/ithinkshesoffside
Twitter: @sheisoffside
The Abwaan Chronicles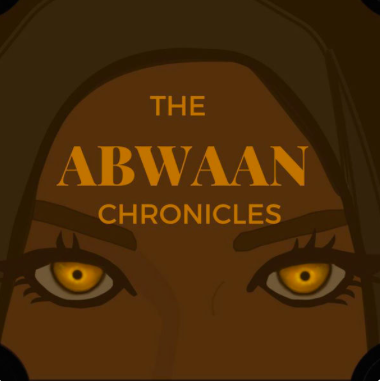 Made up of 5 hosts, their podcast series delve in to issues relating to their life experiences an devents as Western Muslim Somali women third culture generation.
They explore deep in to their culture including roles and status of the Somali male genders in marriage and their ego. They discuss the pros of cons of attending Islamic schools, which is a prevalent step many families take with their children across the UK and yet, not many have spoken about the reality of it – not everything is as it seems in the walls of Islamic schools.
They're open-minded, vocal and amusing, have a listen!
iTunes: http://castbox.fm/channel/The-Abwaan-Chronicles-id943608?country=us
Twiiter:@AbwaanPodcast
From the Other Side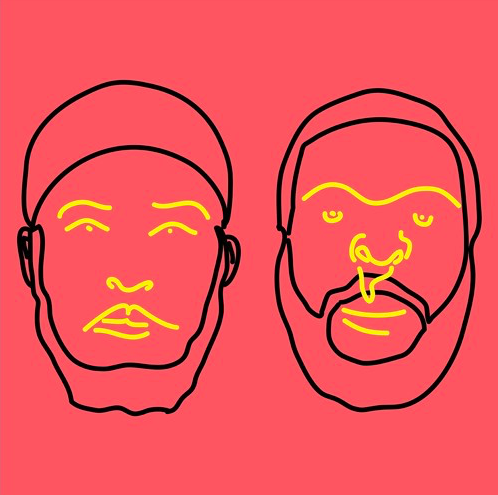 This is a mind blowing one, as many controversial things tend to be. The two male hosts A lot is put in to perspective as they hold nothing back and confess for the many. They do what needs to be done: say it who it is. But it's imperative seen as their aim is to be unique and 'explore culture, politics & religion paired with the difficulty of transitioning into British society as Muslim Millenial Minorities.'
They have an effective way of addressing their topics with the lsiteners as they know the right times to be formal and the right times to be colloquial in order to connect with the youth and get their confrontational messages across.
They put you in your place, and force a reality check. We all need that.
Soundcloud: https://soundcloud.com/fromtheother_side
Twitter: @frmtheothrside
Назад в новости